My Balcony Observatory

I live in a city in block of flats, so I have not a lot of possibilities to build my own observatory. But I am glad to have my balcony observatory, at least.

1, Balcony Observatory Itself
2, Light Pollution
3, Air Pollution

Some photos can be enlarged by clicking them.

My main scope - 200mm F6 Newtonian

My main scope with satisfied boss ;-)

Boss of observatory under scope

My second scope - small 80mm F5 refractor.

01.10.2002, 00:59 (Exp. 8s, F2.6, ISO400)
Block of observatories ;-)). Notice Pleiades above block and Saturnus on left side. My "observatory" is in the middle of photo.

01.10.2002, 01:09 ( (Exp. 8s, F2.6, ISO400)
Another view - look at Pleiades, Hyades above block and Saturnus just near the left rear corner of the block.

Detail view of my observatory. My 80mm refractor on Equatorial mount is visible. In front of scope there is a TV antena.
Where is the boss of observatory?

Another night. My 200mm Newtonian reflector in action (taking photos of M57). 80mm refractor is on piggy back at role of guiding scope.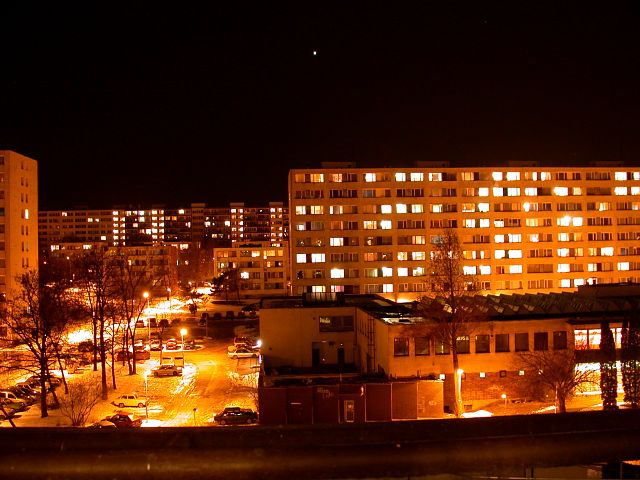 West view from my balcony. Exposure 8s, F2.6, ISO100. The only visible "star" is Venus.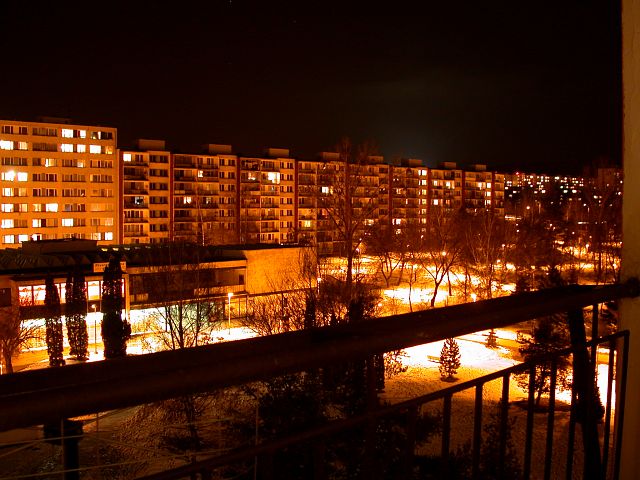 North-West view from my balcony.. The streets are flooded by light
13.09.2004 Bad news :-[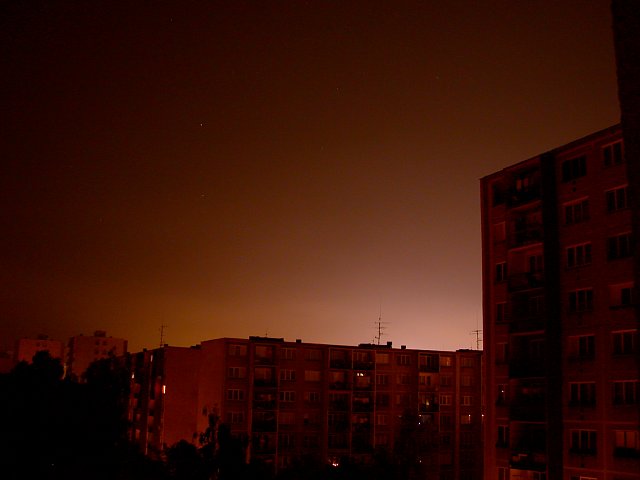 The North-East view from our bedroom. Exposure 8s, F2.6, ISO100.
Last week a new shopping centre was opened :-[. It is about 0.5km from our flat.
Read more on my Light Pollution page.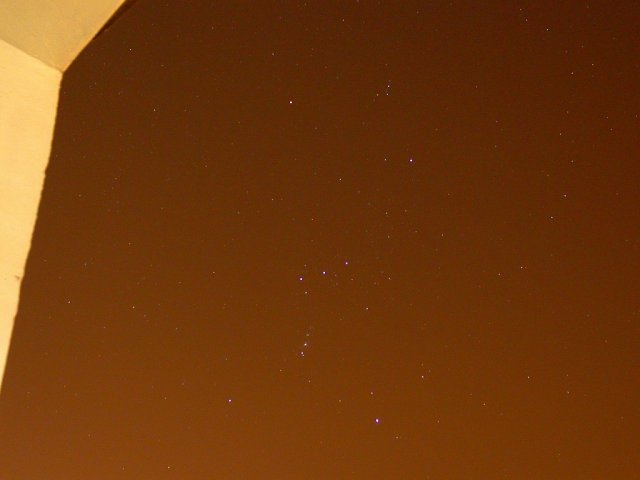 The Orion constellation visible from my balcony. Exposure 30s, F2.6, ISO400.
The top left corner is a corner of balcony. It is lighted by street lights (the lights in our flat are switched off during observation).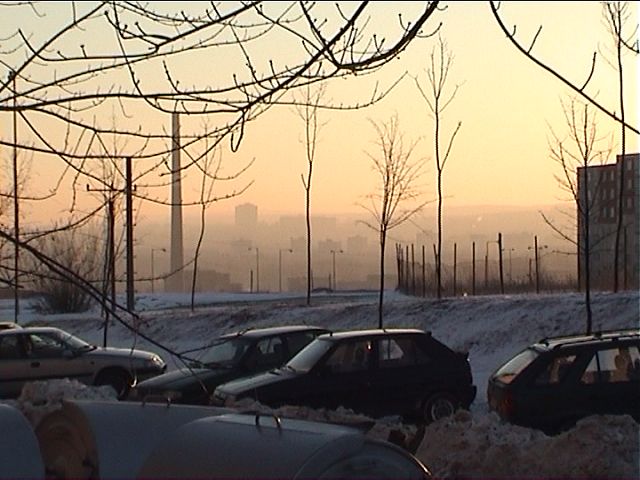 We live drowned in the bottom of dirty air ocean :-((
Our flat is almost in the centre of the image deeply in the smog.
Back to Orion Optics Europa 200 telescope page
---
Computer generated images, real images, drawings and texts are property of the author and may not be reproduced or used without permission of author.
---

Last Update: 13.09.2004