How to install camera drivers for Meade DSI and DSI II in Windows Vista?


!WARNING! You can use the following information on your own risk. Author is not responsible for any problems caused by application of the following procedure. The following procedure was done successfully by author several cameras on several computers, but he cannot guarantee, that your procedure will be also successful.
I have a good news! You can use your Meade DSI and DSI II cameras in Windows Vista with K3CCDTools.
The following procedure shows you how to install drivers for Meade DSI and DSI II cameras in WIndows Vista.

Step 1 - Prepare the driver installation files
If you have already installed Meade AutoStar and DSI in Windows XP, you can find the driver set in the Meade AutoStar directory - in DSI driver subdirectory:


Depending on driver version, driver language, your file sizes and dates may differ from the dates and sizes shown here.
I copied the files into a location accessible in Windows Vista.

Step 2 - Start Windows Vista and connect the camera
Now, when we have our driver set prepared, we can start Windows Vista. After logging to Vista as administrator, we can connect the DSI camera to USB port.
Vista will inform you about the new hardware found: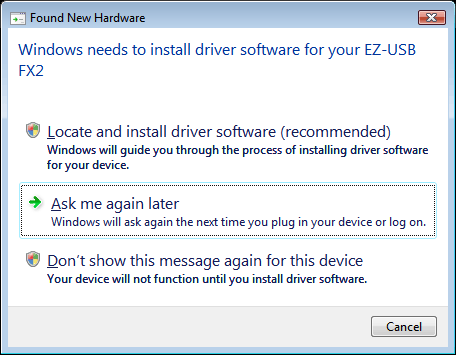 Select the first option - Locate and install driver software (recommended). If Vista will ask you for getting privileges for some of the next operations, just confirm it.
A new screen appears asking you for inserting the disc with DSI driver.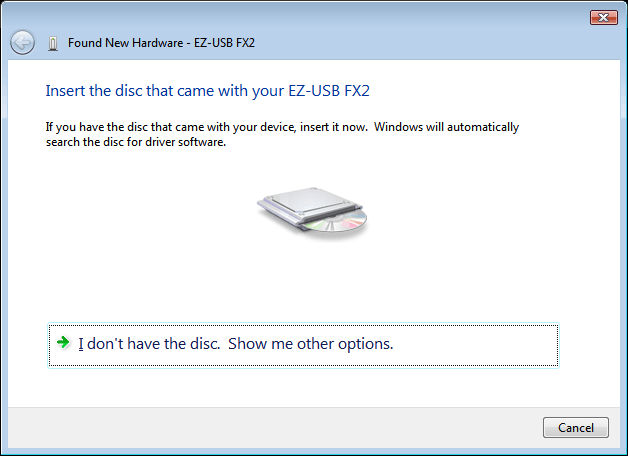 Press the option I don't have the disc. Show me other options.

Step 3 - Go through the driver installation procedure
Now the system tells you that it cannot find the driver: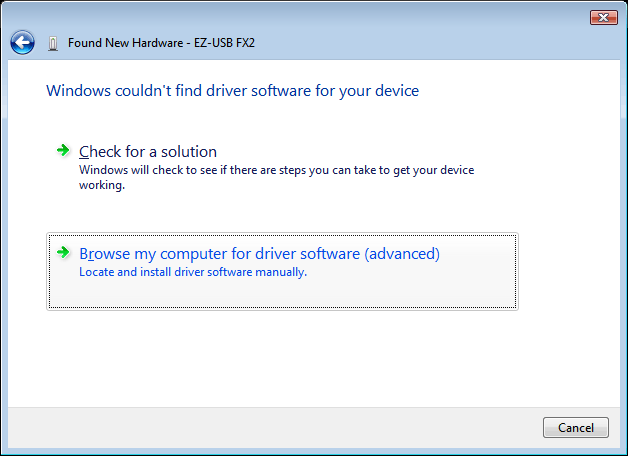 Select the second option - Browse my computer for driver software (advanced).
Now you can specify the folder with the prepared drivers using the Browse... button. In our case it was D:\MMBooks\Astro\Meade\AutostarSuite\DSI\Driver\2K - XP.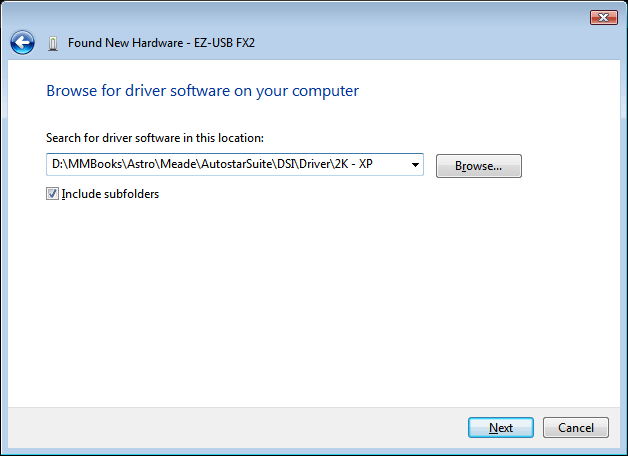 Then press the Next button.
Now the warning appears: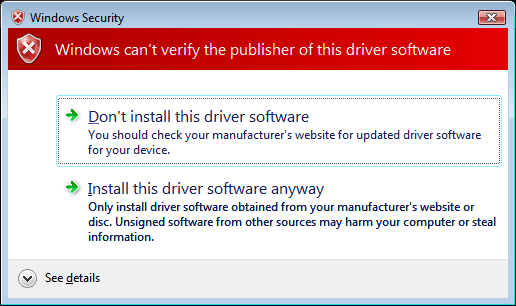 As the drivers are original from Meade, we can safely confirm Install this driver software anyway.
After a short installation procedure you should see the message about successful installation: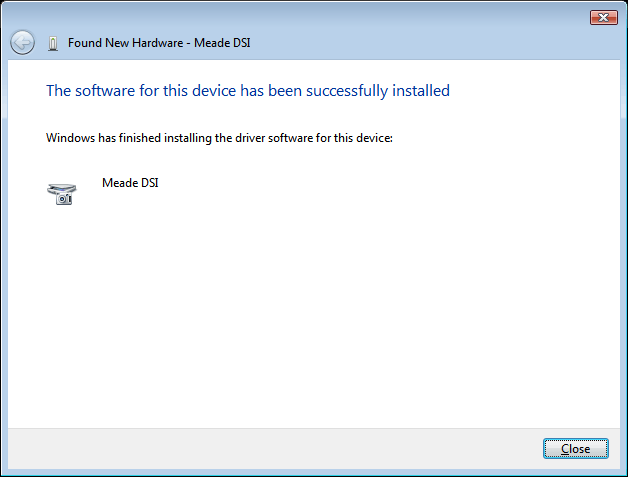 Press the Close button.
Finally, another information about installed Meade drivers appears - then press the Close button.


Step 4 - Try your camera and use it
Now you can use your Meade DSI camera in Windows Vista. Before starting K3CCDTools, don't forget to set the Windows XP compatibility mode.
Finally you can run K3CCDTools with your camera: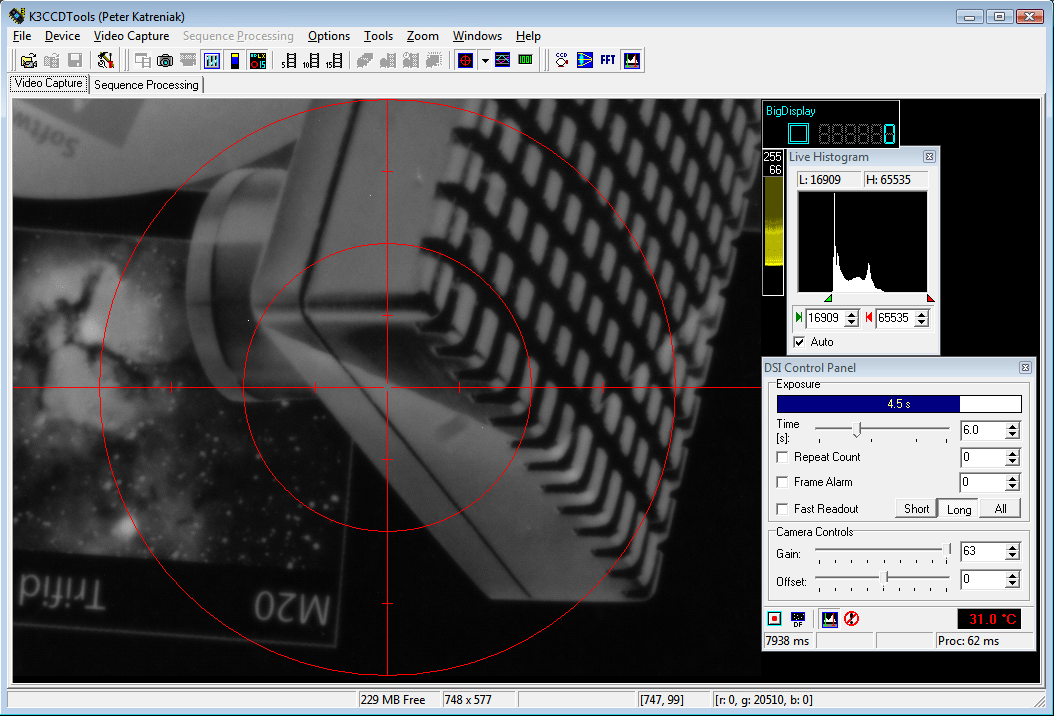 Back to K3CCDTools - FAQ & How To page
---
Computer generated images, real images, drawings and texts are property of the author and may not be reproduced or used without permission of author.
---

Last Update: 29.10.2007