What's New

---
What's New in K3CCDTools 2.4.6
1, Meade DSI Raw De-Bayering
Now you can process Meade DSI raw frames. You can stack them or convert them to another format (BMP, JPG, PNG, PNG16, TIFF, TIFF16, 3-color planes FITs).
Source raw DSI frame: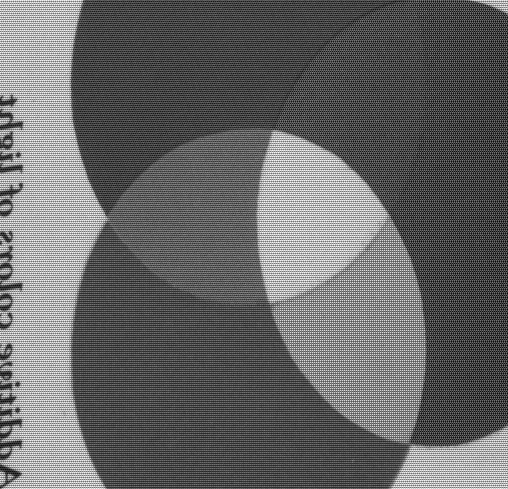 Selection of Meade de-Bayer input filter: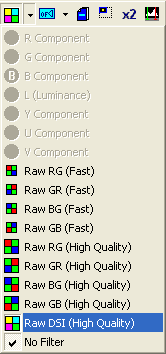 Converted frame shown directly in K3CCDTools: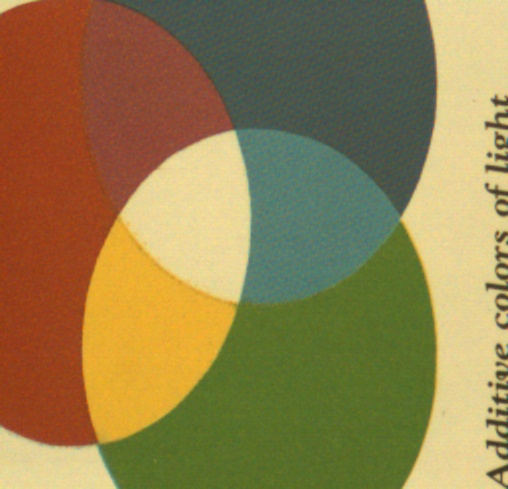 K3CCDTools now supports another wide-spread autoguiding interface - KITSRUS 108:
http://www.kitsrus.com/kits.html#k108


2, Enhanced Long Exposure Batch Capturing
Now you can also specify the Repeat Period of long exposures in batch script: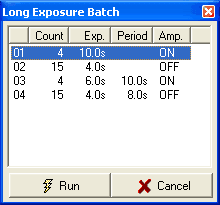 Syntax:
number_of_exposures exposure_duration [repeat_period] (AMP_ON/AMP_OFF) #

exposure_duration - duration in seconds, decimal point may be used
repeat_period - it is not mandatory parameter, decimal point may be used, value must be higher than exposure_duration
Example:
 4  10  AMP_ON
15   4  AMP_OFF
 4   6  10  AMP_ON
15   4   8  AMP_OFF



3, Warning if too low Hot Pixel Threshold value is used for Dark Frame
When too low Hot Pixel Threshold value is used in Average Surround dark frame processing mode, then processing can take a very long time. The reason is, that in such case a lot of pixels are considered as hot pixels and processing algorithm is very complex. If very low value is used, then almost all pixels can be considered as hot and calculation may take so long, that an user can think that computer froze. The new K3CCDTools version automatically checks the selected Hot Pixel Threshold value and in case when it is too low, it warns an user and shows him/her the minimum recommended value: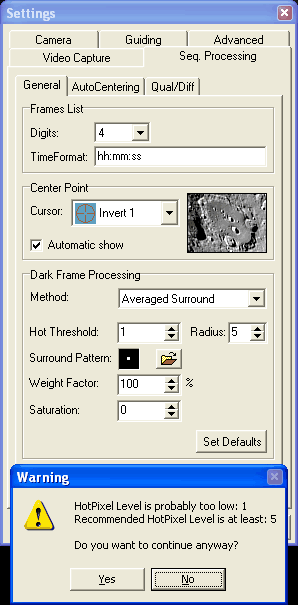 Fixed bugs:
fixed bug in saving/exporting of 16-bit PNG files
fixed bug in saving huge images to JPG (more than 5 MPixels)
some minor bugs fixed

Back to Top
Back to K3CCDTools Features page
---
Computer generated images, real images, drawings and texts are property of the author and may not be reproduced or used without permission of author.
---

Last Update: 24.03.2006